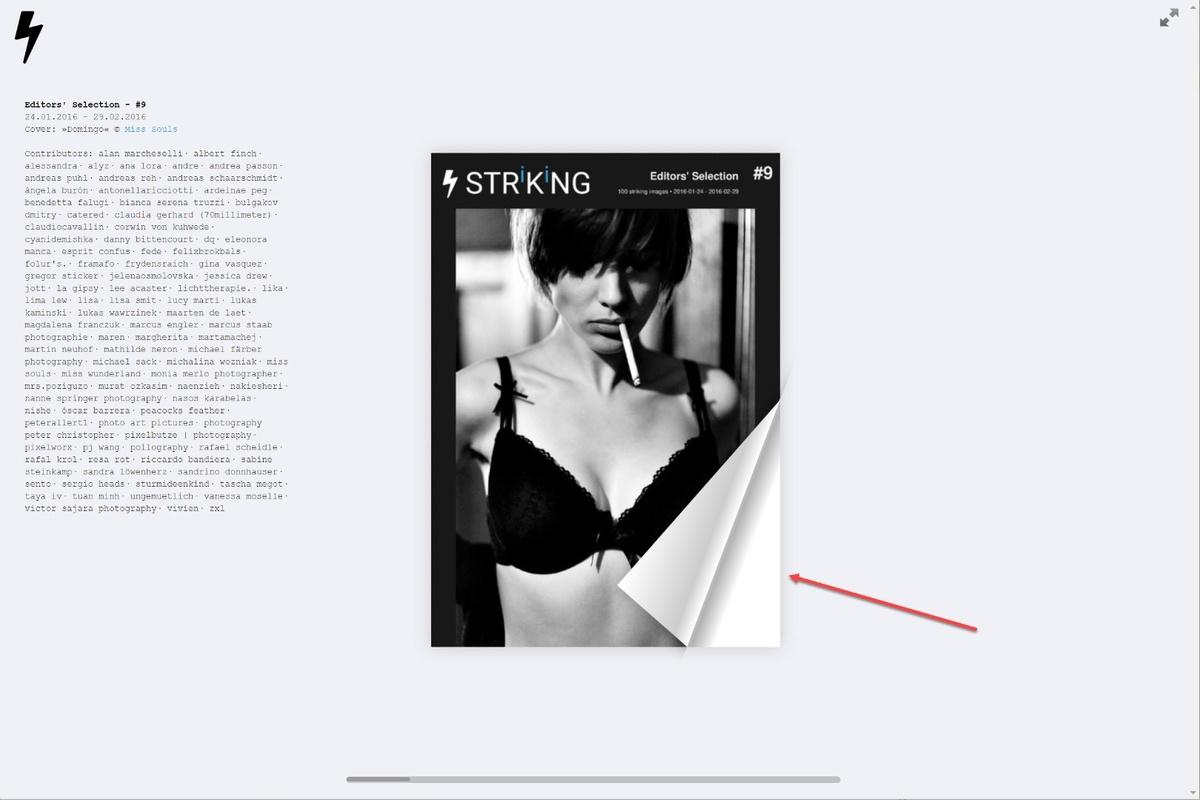 NEW on STRKNG !
We established an online viewer for the old issues of STRKNG Editors' Selection.
So you will be able to browse the pdf-files immediately. (still beta)
Have fun discovering great images of the past.
Find the new viewer in the detail view of an issue under the download option.
https://strkng.com/en/publications/
Cover of Editors' Selection 9: »Domingo« © Miss Souls